In recent times global warming has been the headline of many news as well as rising pollution is a matter of great concern for ourselves and for our upcoming generation. People are changing their focus from polluting sources of energy to sustainable and non-polluting sources of energy which can fulfill their needs without leaving a fatal fingerprint on livelihood and not disturbing the ecosystem. Nowadays, solar is gaining much more popularity than ever before and is capable of being an alternative source of energy and replacing polluting sources of energy.
If you are looking to buy solar panels, you can consider LG solar panels and SunPower solar panels as these two brands are the most popular and trustable brands. In this article, we are going to learn about LG solar panels, their features, SunPower Solar panels, their features, and LG vs SunPower solar panels.
What is a solar panel?
In simple terms, a solar panel is a device that converts light energy(sunlight) into electrical energy. It is also known as a photovoltaic (PV) panel made up of a collection of solar cells that are made of semiconductor materials like silicon. A single solar panel is a group of solar cells that can provide a sustainable and reliable source of electrical energy thus reducing our dependence on polluting sources of energy.
How do solar panels work?
Solar panels work by converting sunlight into electricity through a process called the photovoltaic effect. When the light reaches the solar cell, it gets absorbed by the electrons in the silicon, causing them to move and generate an electric current.
Benefits of using solar panels
Renewable source of energy: Solar energy is a renewable source of energy. It means that it can be used again and again as it is an unlimited source of energy and not like coal and petrol which are limited in nature.
Cost-effective: Solar panels cost only at the time of installation and after that provide a sustainable source of energy for years and pay off justifying their value at the beginning
Low maintenance: Solar panels require very little maintenance as they have no moving parts. The only thing to be taken care of is that we must ensure that nothing settles over the panel as it can affect the energy output of the solar.
Environmentally friendly: Solar energy is a clean source of energy that does not produce any harmful substances that pollute the environment.
Energy independence: This quality of solar panels gives us the freedom to construct at any part of the planet as we don't have to fear "will the electric current will reach here or not" before constructing our houses, hotels, etc.
About LG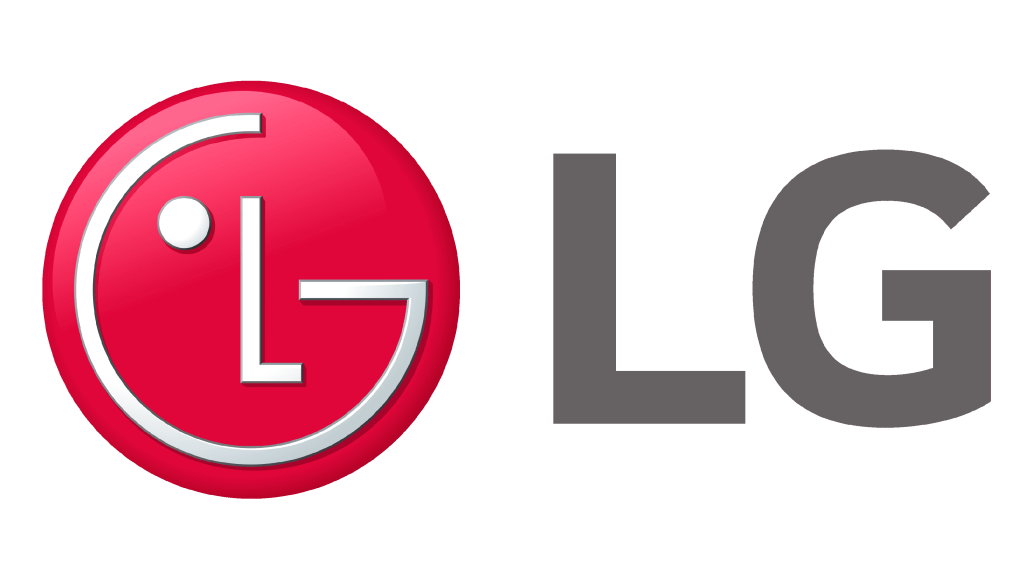 LG is a popular electronics brand known for producing various electronics items including home appliances, TV, refrigerators, washers & Dryers, etc. It also produces high-quality solar panels. The company offers solar panels for both commercial and residential use. LG solar panels are known for their efficiency, durability, and aesthetic appeal. The company produces both monocrystalline and polycrystalline solar panels, as well as bifacial solar panels that can capture sunlight from both sides.
Different models of LG's residential solar panels
LG NeON R – efficiency rating of up to 21.7%
NeON 2 – efficiency rating of up to 19.3%
NeON H – efficiency rating of up to 20.8%
Mono X Plus – efficiency rating of up to 21.1%
Features of LG solar panels
LG's commercial solar panels are available in a variety of sizes and wattages ranging from 345 watts to 395 watts.
LG solar panels have an efficiency rating of up to 22.1%. It means that they can convert more sunlight into electricity.
LG solar panels can resist harsh weather conditions such as heavy snow, hail, and wind. They are also resistant to corrosion, which makes them suitable for use in coastal areas.
They come in various ranges of colors to match different roof types.
LG solar panels offer a 25-year product warranty, which covers any defects in materials or workmanship. They also offer a 25-year performance warranty, which guarantees that their panels will maintain a certain level of performance over time.
They have a multi-layer anti-reflection coating and a double-sided cell structure, which helps to increase the amount of sunlight their panels can absorb.
LG's solar panels have sleek and modern designs.
They have black anodized frames and black cells, which gives them a uniform and aesthetically pleasing appearance.
LG solar panels are environmentally friendly. Hence, they help to reduce carbon footprint.
About SunPower

SunPower is a solar energy company that manufactures solar panels for residential, commercial, and utility-scale applications. The company was established in 1985 and is headquartered in San Jose, California. It offers a wide range of solar panels for residential and commercial applications, including energy storage solutions. The company provides installation & maintenance services, as well as financing options for customers. The main purpose of this company is to become carbon neutral by 2025.
Features of SunPower solar panels:
SunPower solar panels have some of the highest efficiency ratings in the industry, which is up to 22.7%.
SunPower panels are durable and can resist harsh weather conditions.
They are resistant to corrosion and damage from saltwater and sand.
They have a sleek, all-black design that blends in well with most roofs.
SunPower panels can be installed on a variety of roof types. They can also be installed on the ground.
They have a 25-year warranty.
They come with a monitoring system that allows homeowners and businesses to track energy production and monitor system performance in real-time.
The company offers SunVault, which can store excess energy generated by your solar panels during the day so that they can be used at night or during power outages.
SunPower VS LG solar panels
| | | |
| --- | --- | --- |
| | SunPower solar panels | LG solar panels |
| Efficiency | SunPower solar panels are well known for their high efficiency, with some models achieving efficiency rates ranging from 21.7% to 22.7%. | LG panels also have high-efficiency rates ranging from 18.4% to 22.1%. However, they are not as high as SunPower panels. |
| Durability | SunPower panels have a special design that lowers the impact of microcracks and other types of damage. Hence, it is more durable in the long run. | LG panels also have strong frames as the frames of the LG solar panels are made from aluminum and are resistant to corrosion. |
| Warranty | SunPower offers one of the best warranties in the industry, with a 25-year product warranty including power output protection, coverage for defects, hassle-free repair. | LG also offers a strong warranty, with a 25-year product warranty including power output protection, coverage for defects, and panel performance. |
| Price | SunPower panels tend to be more expensive than LG panels. However, they are highly efficient which can help offset the cost over time through increased energy savings. | LG solar panels are less expensive than Sunpower panels. |
Factors to consider before buying solar panels
As a smart consumer, it is important to understand how solar panels work.
Check whether your roof is suitable to install solar panels or not. The ideal position is on a south-facing roof. However, east or west-facing roofs can also work. The angle of the roof is also important; solar panels are most effective at 30-35 degrees.
Make sure your roof isn't shaded by trees or other obstructions
Consider the maintenance and costs of solar panels as they need maintenance and need cleaning from time to time to remove any dust or leaves.
Check the warranty period of the solar panel you are considering buying. Generally, solar panels have a warranty period of 5-10 years.
Check whether there are any potential government incentives or schemes that could help you finance the installation of solar panels.
Cost is an important factor to consider when purchasing solar panels. Make sure that the cost meets your budget.
Conclusion
Overall, using solar panels is a smart choice for anyone who wants to save money, reduce their environmental impact, and increase their energy independence. Choosing between SunPower solar panels and LG panels depends on your specific needs and preferences. Do proper research and analysis about the solar panel company and the products offered.
Frequently Asked Questions
Are SunPower solar panels the best?
Sunpower solar panels are considered one of the best solar panels as they are highly efficient. However, SunPower solar panels are comparatively more expensive than other brands. 
Is the LG solar panel good?
LG solar panels are known for their good performance and they offer a great warranty period of up to 25 years. 
Which solar panel is strong?
Monocrystalline solar panels are the strongest solar panel. They can be installed in both commercial and residential spaces. 
What is a solar panel?
Solar photovoltaic (PV) panels use solar energy and convert it to generate electricity. Solar panels can be installed on the rooftop of your home. Installing solar panels can be beneficial for areas where there is ample sunlight.